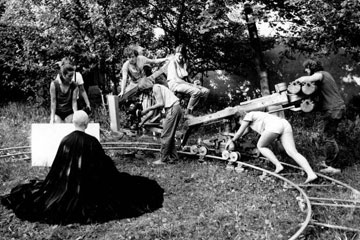 Meditation on Violence

A letter to her husband at the front 1941. A historical document on war and the role of women. They did not take an active part, nor did they prevent it... A document also on peace in wartime. Women´s culture in absence of men. Becoming closer to independence and resistance.

Episode of the fiction
Out of the Blue

Festival: Cannes, Mailand, Creteil, Berlinale Forum, New York, Paris u.a.

Prod. LCB, FKT, SFB.
Ausgestrahlt SFB.